The BIRKENSTOCK Ariano is just the ticket for adventurous kids. The practical laces, which only have to be adjusted to the wearer's feet once, provide ideal grip. Afterwards, the shoe can be conveniently tightened and loosened using the side zipper. In addition, sturdy suede and a non-slip rubber sole increase the model's durability.
Original BIRKENSTOCK footbed: anatomically formed
Upper: suede
Footbed lining: suede
Sole: rubber
Footbed "Made in Germany"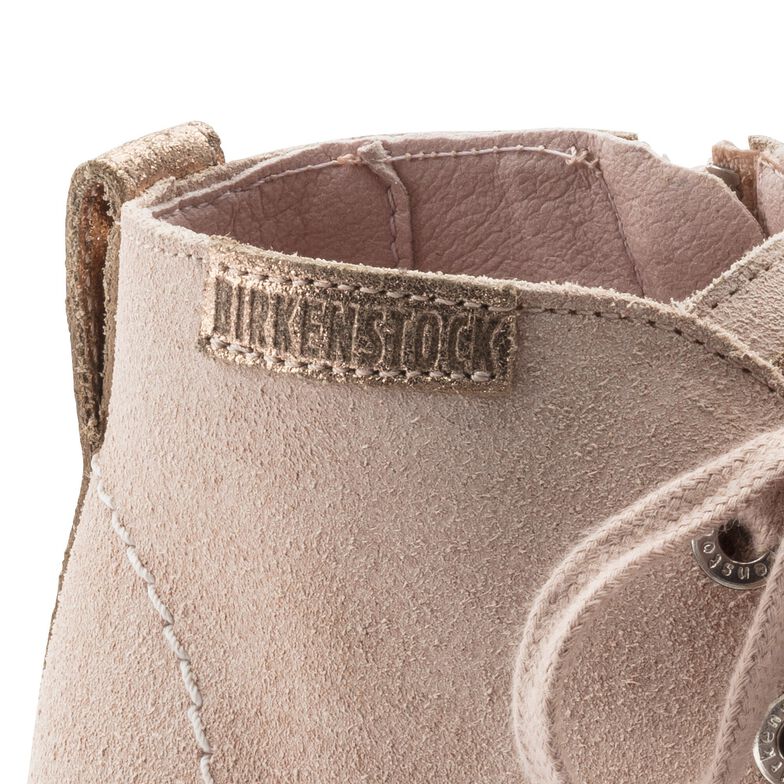 Insole: Suede
The flexible leather lining, which is gentle on the skin, nestles up softly against your foot and adjusts to its contour. The open-pored and thus very breathable surface makes for a comfortable foot climate, even during more strenuous physical activity.
Footbed material: Cork
Cork is a sustainable material extracted from the bark layer of the cork oak. This natural product is insulating and offers very good cushioning.
Outsole: Rubber
Because of its high elasticity rubber is very well suited for outsoles. Thanks to this property it supports the natural rolling motion of the foot. Rubber is also very robust and has good cushioning.
Details
https://www.birkenstock.com/nl-en/ariano-suede-leather/mylokids-originalskids-suedeleather-0-rubber-g.html
BIRKENSTOCK SHOES FOOTBED