ONLY REDEEMABLE IN THE GERMAN SHOP
GIFT CERTIFICATES AS A PRESENT
Giving joy made easy: surprise your loved ones
CHOOSE YOUR FAVOURITE DESIGN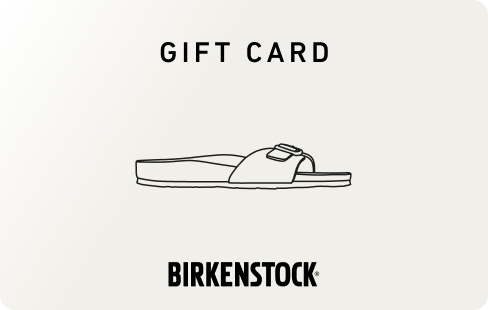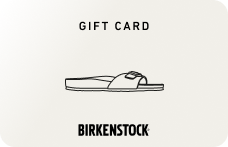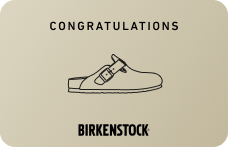 GIFT CERTIFICATE VALUE
Choose an amount between 25 € and 200 €
GIFT CERTIFICATE DETAILS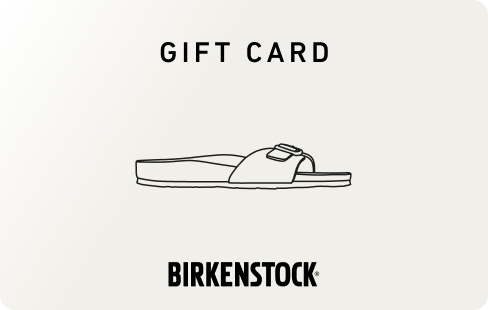 Value €
DO YOU HAVE ANY QUESTIONS ABOUT THE GIFT CERTIFICATE?
We have compiled the most important answers to frequently asked questions.
Where can I redeem the gift certificate? Can I use the gift certificate in other countries?
How to purchase a gift certificate
You select the design of the gift certificate, write a personal message and choose a value between €25 and €200. After the purchase, we will email the gift certificate either to you or to the person receiving the gift. The activation of the gift certificate may take up to 24 hours.
How to redeem the gift certificate
Simply enter the gift certificate code as your method of payment when placing your order. You may redeem more than one Birkenstock gift certificate. Gift certificates purchased online may only be used for items in the Birkenstock online shop (
www.birkenstock.com/de-en
and
www.birkenstock.com/de
), but may not be used to buy other gift certificates.
You would like to use the remaining balance at a later point?
The gift certificate and its balance may be redeemed until the end of the third year after the year in which the gift certificate was purchased.
Other questions
It may take up to 24 hours to activate the gift certificate code. You can find our conditions applying to gift certificates
here
.