BIRKENSTOCK's QO700 work shoe with a removable footbed offers firm grip and takes the strain off your feet, allowing you to stand and move around comfortably at work for many hours, even in demanding environments.
The QO700 is presented as a modern, ankle-high sneaker with 7-hole lacing and a heel loop. The nonslip and oil- and petrol-resistant outsole provides for energy absorption around the heel. The upper is made from water-resistant smooth leather (WRU) and offers antistatic protection.
The shoe is certified in accordance with EN ISO 20347:2012 and meets the requirements of protection category O2.
Removable, anatomically shaped cork-microfiber footbed
Material: water-resistant smooth leather (WRU)
Footbed lining: microfiber
Sole: nitrile rubber (SRC)
Details: nonslip and oil- and petrol-resistant outsole (SRC, FO); energy absorption around heel (E); antistatic protection (A)
Work shoe certified in accordance with EN ISO 20347:2012
Protection category O2

Frequently bought together: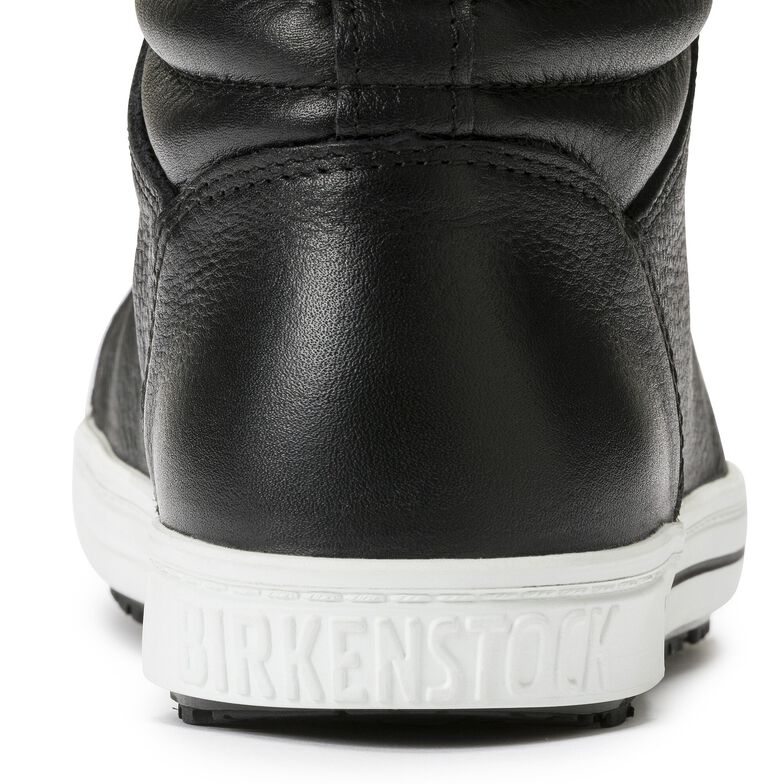 Upper material: Natural leather
The natural leather that we use is mostly smooth leather, in some cases tumbled leather. This type of leather has many special characteristics, such as breathability, adaptation to the shape of the foot and durability.
Insole: Microfibre
Microfibre is a skin-friendly material which is soft and yet tear-resistant. Because they are free of animal products they are used as the covering material for the lining of footbeds in vegan products, among other things.
Footbed material: Cork
Cork is a sustainable material extracted from the bark layer of the cork oak. This natural product is insulating and offers very good cushioning.
Details
https://www.birkenstock.com/lu-en/qo-natural-leather/qo700-professional-naturalleather-0-rubber-u_3974.html
QO 700

Natural Leather
140,00 €
2 - 4 days
Delivery (UPS)
Free shipping from 110 €
Free Returns
30 day return policy
As we are currently experiencing a very high volume of incoming orders, please be patient regarding the processing of returns and feedback from our customer service.
BIRKENSTOCK SHOES FOOTBED