PAYMENT METHODS
We offer the following payment methods in the BIRKENSTOCK online shop:
PayPal allows you to pay easily and securely. You will be forwarded to PayPal during the ordering process. If you are already registered with PayPal, you can log in there and pay via your PayPal account. PayPal also offers the option for processing a payment as a guest without registering.

You can conveniently pay in the BIRKENSTOCK online shop by credit card. We currently accept American Express, Master Card, Visa Card and Diners Club. We credit the refunds for your returns to your credit card account.
An integrated SSL procedure ensures the security of the data transmitted during credit card payments.
If your credit card provider participates in the 3D Secure process (security process and authentication of your credit card), you may be asked to enter your PIN at the end of your order. If you have questions about registering for the 3D Secure process, please contact your credit card provider directly.
Due to an EU directive, we are obliged to carry out 2-factor authentication when processing credit card payments.
Payments need to be approved by 2 factors. These can be knowledge factors (e.g. password or pin), possession factors (e.g. mobile phone) or biometric factors (e.g. fingerprint).
For customers that do not have a smartphone, there are alternative identification processes, e.g. using a TAN generator or sending the PIN via SMS.
The services offered depend on the relevant credit institutions.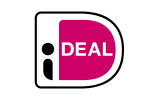 iDEAL is a payment method that may be offered by your bank. You will be redirected during the ordering process directly to the [URL] website were you can directly perform the payment to us. Please have your TAN ready for this type of payment.

We also offer payment via invoice, subject to a positive address and creditworthiness check. After you have received the invoice, please transfer the invoice amount to the following account:
Bank institute: Commerzbank AG
Account holder: Birkenstock digital GmbH
IBAN: DE84 3804 0007 0273 7278 00
BIC/SWIFT: COBADEFFXXX
We reserve the right to decline payment via invoice. In case of a declined order, we will gladly offer you the opportunity to change the payment method to cash on delivery. This way, we can continue to process and deliver the order.

Apple Pay is a quick and comfortable payment provider for Apple devices. For the use of Apple Pay a credit card from a bank, which cooperates with Apple, is required. You are able to pay via Apple Pay directly in the cart.