The Wichita is a luxurious and super soft seasonal belt made of premium-quality vegetable-tanned full-grain leather. It features a design with rivets that is unique and eye-catching and clearly points to our bestselling sandals with a similar look. The belt is 35mm wide and has an exclusive vintage buckle with an embossed BIRKENSTOCK logo.
Upper: full-grain leather
Closure: Buckle with embossed BIRKENSTOCK logo
Width: 35mm
Made in Germany
Belt Sizing: Take your typical pant size and add 4 inches to get your belt size.
Example: Size 32" pants = Size 36" belt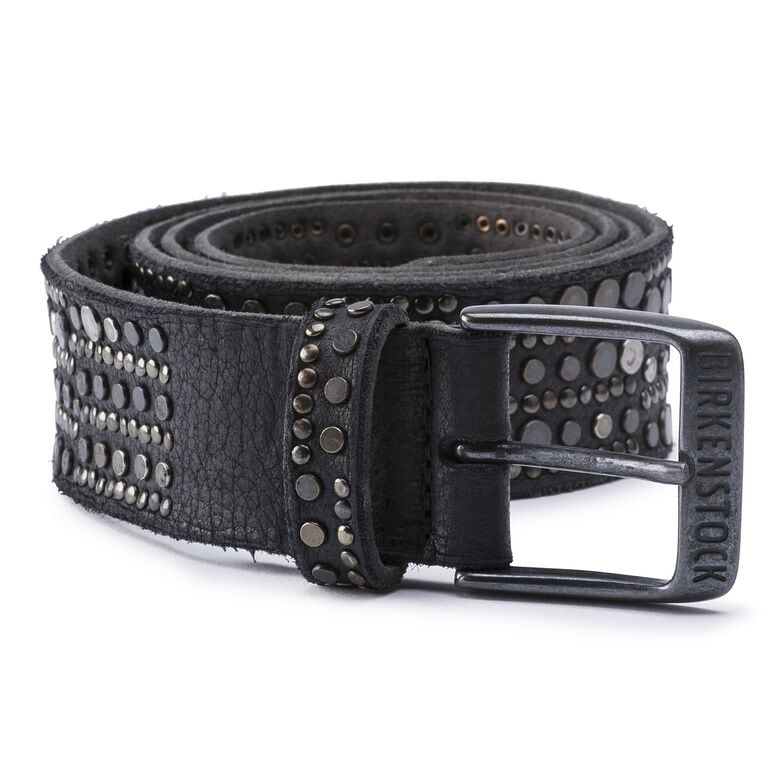 Upper material: Natural leather
The natural leather that we use is mostly smooth leather, in some cases tumbled leather. This type of leather has many special characteristics, such as breathability, adaptation to the shape of the foot and durability.