BIRKENSTORIES

Birkenstories are the tales and portraits of people in BIRKENSTOCKS all over the world, whether a taxi driver in New Delhi, an American Nobel laureate, a papaya farmer from the jungle of Borneo, or an eccentric German manufacturer of expedition vehicles. They focus on characters who are unique – some in a big way, some in a little way. And they have all been committed wearers of BIRKENSTOCKS for years.

Do you know any fascinating BIRKENSTOCK wearers whose story is just waiting to be told? Whoever it is, be it someone you know personally, a random discovery while on vacation, or anyone else anywhere else, we look forward to receiving all your suggestions.
BIRKENSTORY #22


THIERRY JOURNO – DESIGNER
"I DON'T LIKE BIRENSTOCKS. I HATE THEM."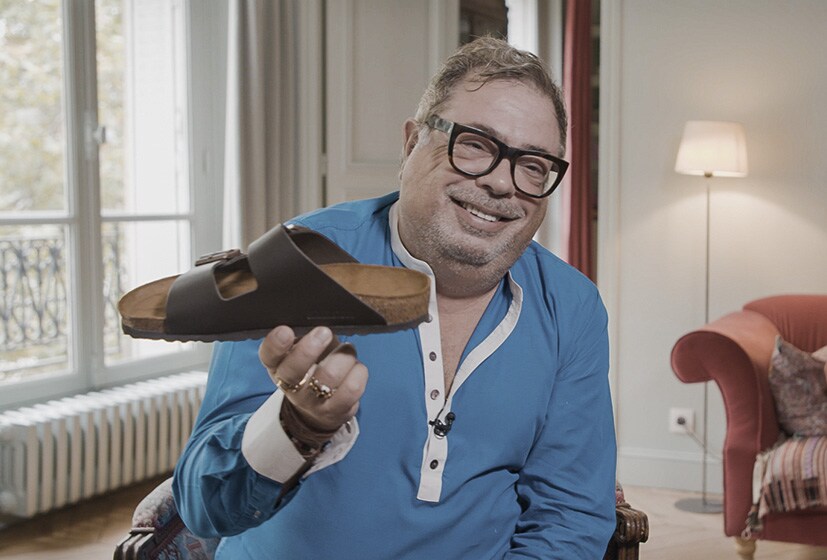 "I DON'T LIKE BIRENSTOCKS. I HATE THEM."
Thierry Journo runs his own boutique under his label IDLI in Jaipur, India. This French all-round designer is active in all areas of lifestyle: "I design porcelain, furniture, rugs, lamps, men's and women's fashion – everything." Journo has an almost passionate distaste for Birkenstocks. We visited him while he stopped over in Paris and learned what he dislikes about Birkenstocks in a highly amusing manner
BIRKENSTORY #21


RAMDANE TOUHAMI – BUSINESSMAN


"WHEN YOU KNOW WHAT IT IS TO BE HOMELESS, YOU'RE NOT SCARED."
BIRKENSTORY #20


SHALENE MCCOLLUM – FISHERWOMAN


"IT'S NOT JUST A JOB – IT'S A LIFESTYLE."