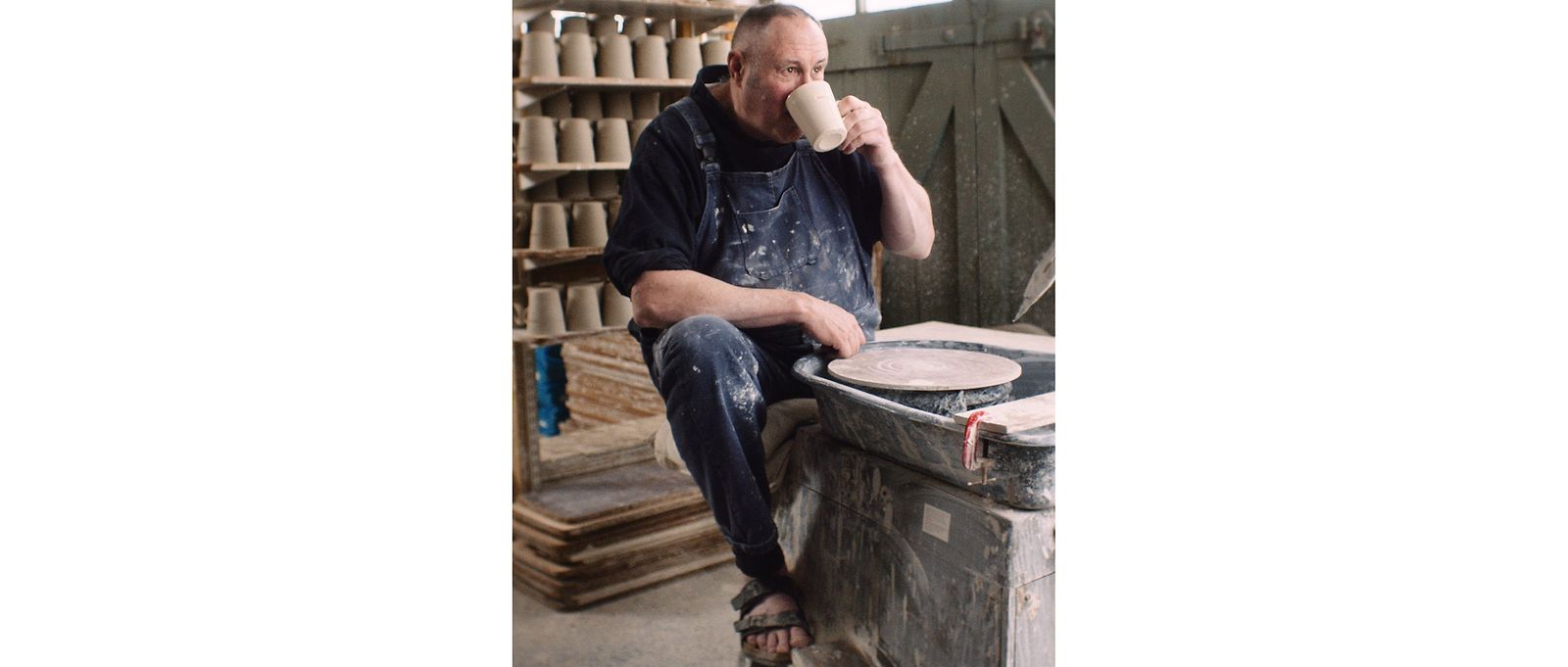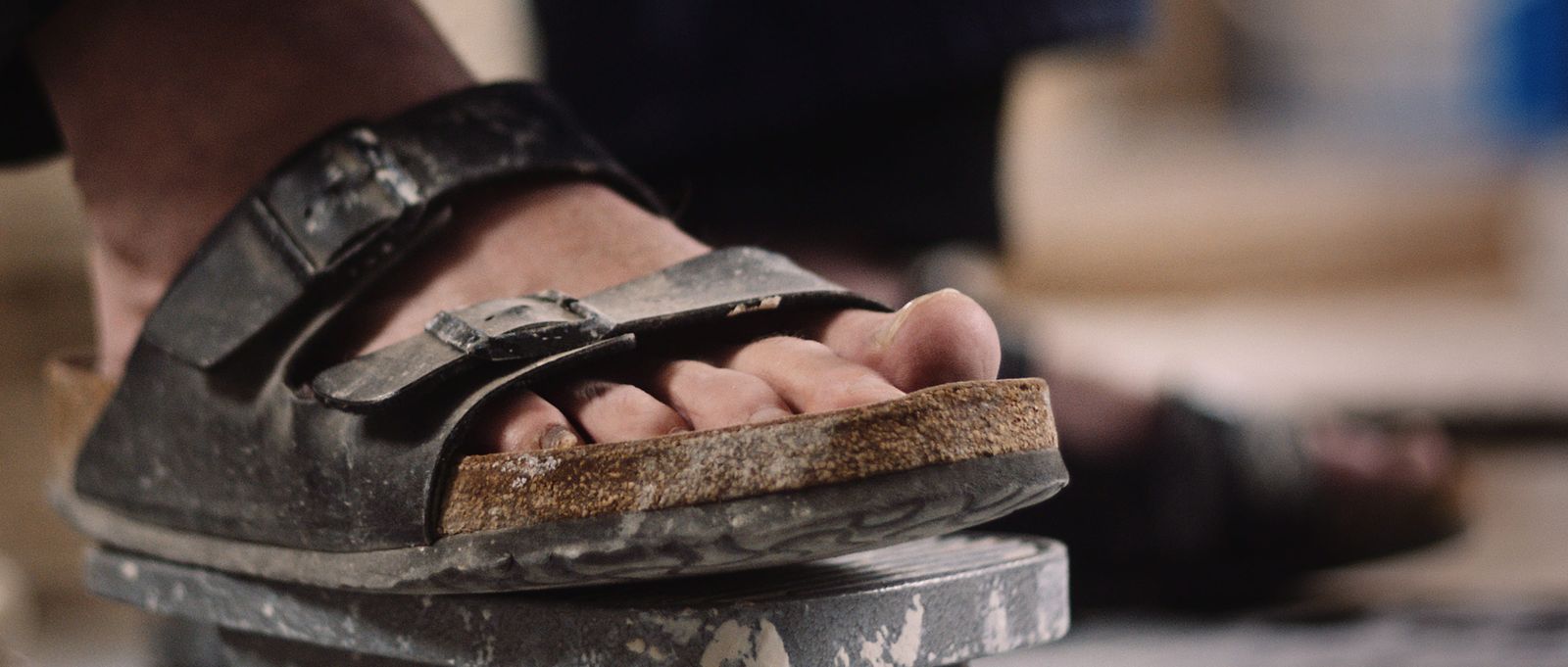 Young and Enthusiastic
On leaving school, as well as enjoying a role singing in a punk band, Keith pursued his pottery dreams by placing an ad in the 'Ceramic Review'. The ad read, "Young, enthusiastic 18-year-old seeks apprenticeship in a Pottery" and it quickly found him a job at a pottery studio located on the other side of London. Despite the lengthy commute, ten hour shifts and demanding bosses, Keith remained committed to his craft and eventually he became an accomplished production 'thrower'. So when the studio relocated to Scotland some years later Keith had gained enough knowledge and confidence to start up his own studio. Although he worried about keeping a new business afloat, his natural affinity for making pots ensured the orders poured in straight away. Now living much nearer to his workplace than previously, Keith would still rise incredibly early each morning to make the thousands of items commissioned by a growing list of prestigious clients.
Patience is the Ingredient
Reliant on pottery as both a form of income as well as therapy, Keith launched his own signature range. Informed by his dyslexia, the pots featured a mix of different words in a typewritten font that were chosen more for their pleasing shape than their meaning. At his first ever trade fair Keith's order book received £35,000 worth of business, the 'Word' range was an instant hit and continues to be a bestseller around the world. "The most important ingredient is patience," he explains. "You also have to really feel the clay. As a craftsperson you need to have a close understanding of and relationship with your chosen material." Keith is a man who is in touch with his feelings as well as his raw materials. This combination of heart, soul and skill brought Keith's unique personality to a wider audience.